Yesterday was an absolutely lovely day here. If I wasn't working a full time job, I would have been out shooting pictures of anything & everything because it was PERFECT!
I did get lucky in that it was still gorgeous when I got home and the girls were ouside playing with Daddy. YAY!
Grabbed my camera... off we went. The hubster raked a big pile of leaves and IN we jumped!!! :)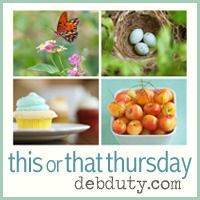 I can't believe how much we giggled, and giggled, and giggled. Seems we all needed to destress a little in a big pile of leaves!
My poor Abbie has been so under the weather but take her outside and she just lights right up. She is an outdoors girl for sure!
Jaelyn loves when I take her picture now and let her look at it on the screen. Then she goes back and says "Take another one, Mommy!" I love it!!!
We expolored a little too, found some acorns & pretty colors in the pile of leaves.
It's funny... this 'photo shoot' was completely unplanned, I didn't even brush the girls hair, just went in, grabbed my camera and started laughing with the girls and it's brought back some inspiration! I seriously love these pictures and there is nothing special about them... I guess some of the best inspiration comes when you aren't looking too hard for it. ♥